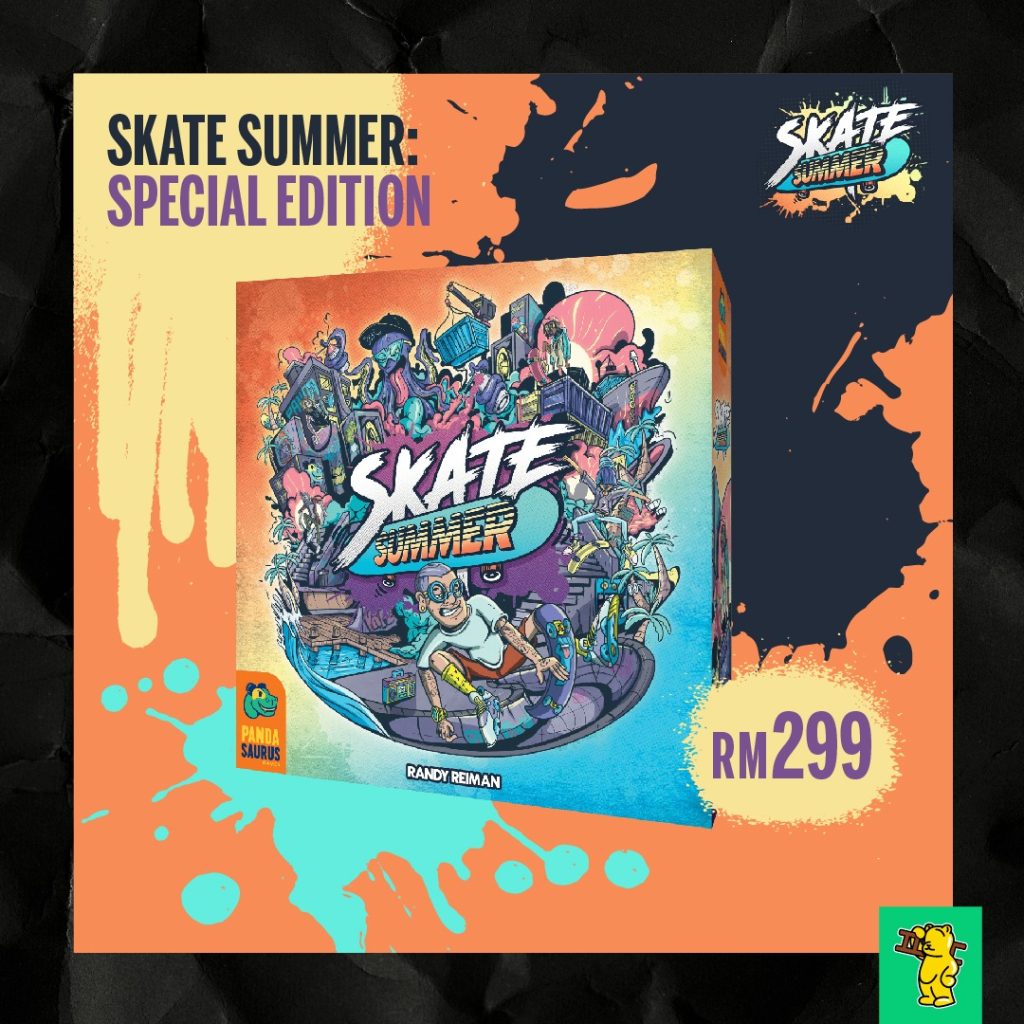 Skate Summer
Become a Pro Skater by playing Trick cards and collecting all S-K-A-T-E-R upgrades in this board game for 2 to 5 players (ages 14+).
Estimated Delivery : Aug 2022
Free shipping (Malaysia) for anyone who pledge with us. DM Snacks & Ladders Boardgame Bistro or Whatsapp 010-3927087 for any enquiries.